The Most Complete Software for Kinesiologists 
Hexfit is a tracking software for kinesiologists. Our software is developed for kinesiologists by kinesiologists who truly understand the profession. Hexfit includes a wide variety of features that help you in your day-to-day tasks, as well as customer management, support and care.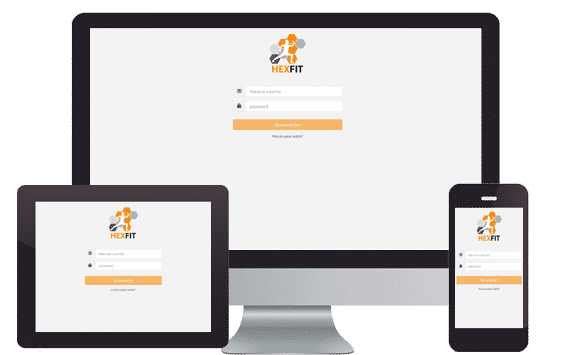 Join the family alongside many kinesiologists
Over 100 000 users around the world with a 90.8% satisfaction rate
Easily create complex exercise programs
Developed with Physigraphe, the largest exercises bank.
Create Exercise Programs
Easily create complex exercise programs. Any type of workout are supported; group, cardio, progressions, interval, super sets and lots more.
Learn more
Exercise Bank
Enjoy over 6600 animated exercises with images and videos from Physigraphe. Fully customize the exercise bank by adding your own exercises and editing the existing ones.
See the exercises
Features
Improve your pratice with a powerful kinesiologist software.
Long Term Planning
Plan ahead of time which methods will be used in the different training cycles of your clients.
Reports and Statistics
Analyse your clients' physical data to guide your decisions in matters of health, injury prevention and objective achievement.
Physical Tests
Improve your customer service by giving a complete and personalized health report to your customers.
Learn more
Activity Calendar
Automatically view the information from your clients' completed activities and plan those that need to be done in the future.
Documents
Save and share with your clients all the documents they need to achieve their goals.
Groups
Manage all your groups in one place. Do one action to complete many.
Messaging
Communication is essential for your clients' success. Stay in contact without any extra effort.
Physical & Medical Data
In the same place, keep all the important information with regards to your clients' physical condition and health status.
Interventions/Documents
Thanks to our intervention system, you can keep an eye on all of the actions done by you or other professionals related to your files.
Connect Wearable Devices
Ask your clients' to connect their wearable devices, like Polar, Fitbit, Strava, etc., and analyse all of the automatically synced data.
Mobile APP An extension of your services to keep your clients on track to achieving their goals!
Learn more
Request a customized demo just for you!
Hexfit saves you an average of 3.5 hours per week!
Only a use of 15 minutes/week would be necessary to have it pay for itself.
Hexfit offers many pricing options to fit your reality. Therefore, when you sign up for free, you have the chance to test our different features and see the prices associated with them.