Documents Management
Find all of your files in one easy to use space
In Hexfit, a section dedicated to management allows you to organise all the documents included in your client's file and share it with the. You can use that section the exact same way you would use the very powerful document management tool Google Drive.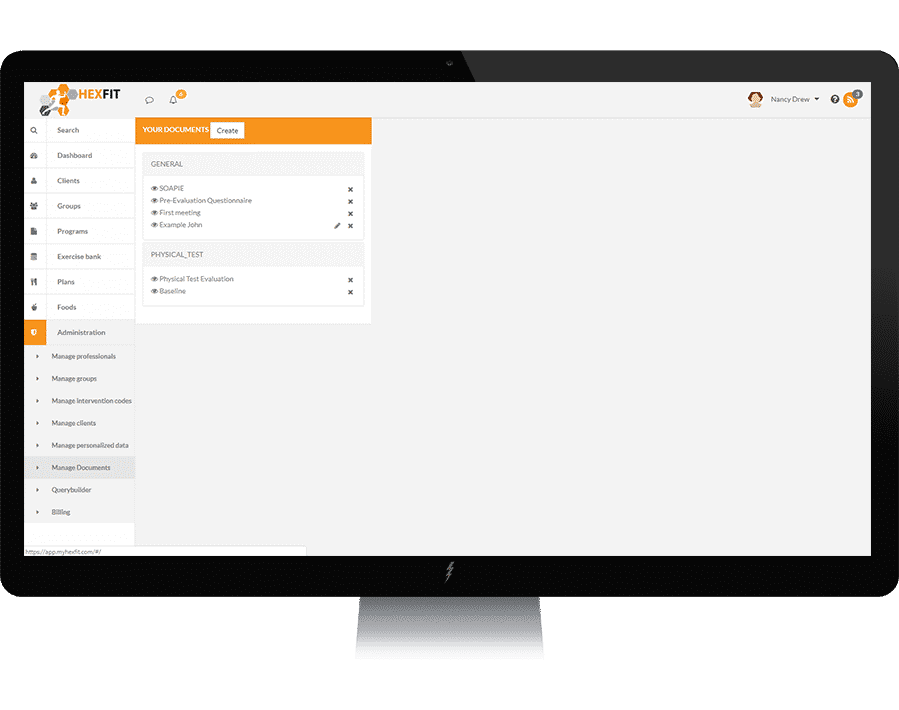 Share the documents with your client's or your colleagues
Email, faxes and letter times are over !
You can easily import any kind of files in your client's folder. Thanks to Hexfit, you can easily share them with your client, your colleagues or any other health professionnals using the software.
Centralization of all of your documents 
Stop wasting time going through unorganized paper folders
Thanks to the document management tool, find in one space all of your documents, preventing you from losing precious informations. You can easily access these documents from any type of computer, smartphones or tablets. Organise and classify all of your documents in different files to make it easier to find the information you are looking for.
Request a customized demo just for you!