Physigraphe's 9000+ exercices
Technological extension of your services to help your clients achieve their goals!
In addition to the web application available on your favorite browser, Hexfit mobile app allows your clients to send you as much information as needed to help them achieve their goals. The ease of use of the mobile app makes the participation of your client a must!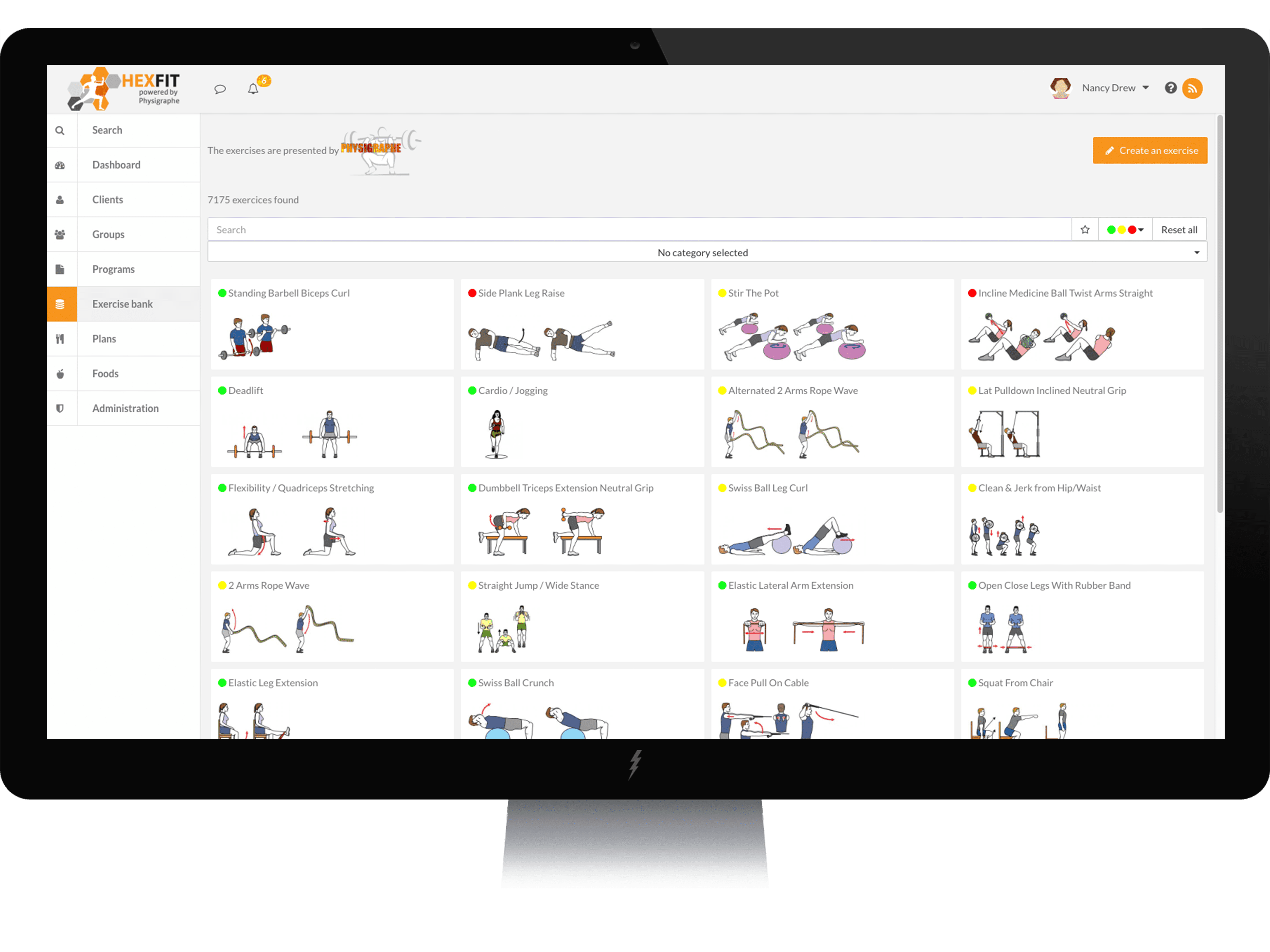 Customize the exercise bank
Do not be limited by an exercise that you can't find. Customize the exercises of the current bank or create new ones easily by importing your images and videos directly onto the platform. You can also request a new exercise so that our partner Physigraphe creates it for you (for free!). 
Categorize your exercises to gain even more time
Already very well categorized by muscles, equipments and positions, it is easy to find the exercises you want quickly. You can also add keywords to the exercises to customize your search and save you time.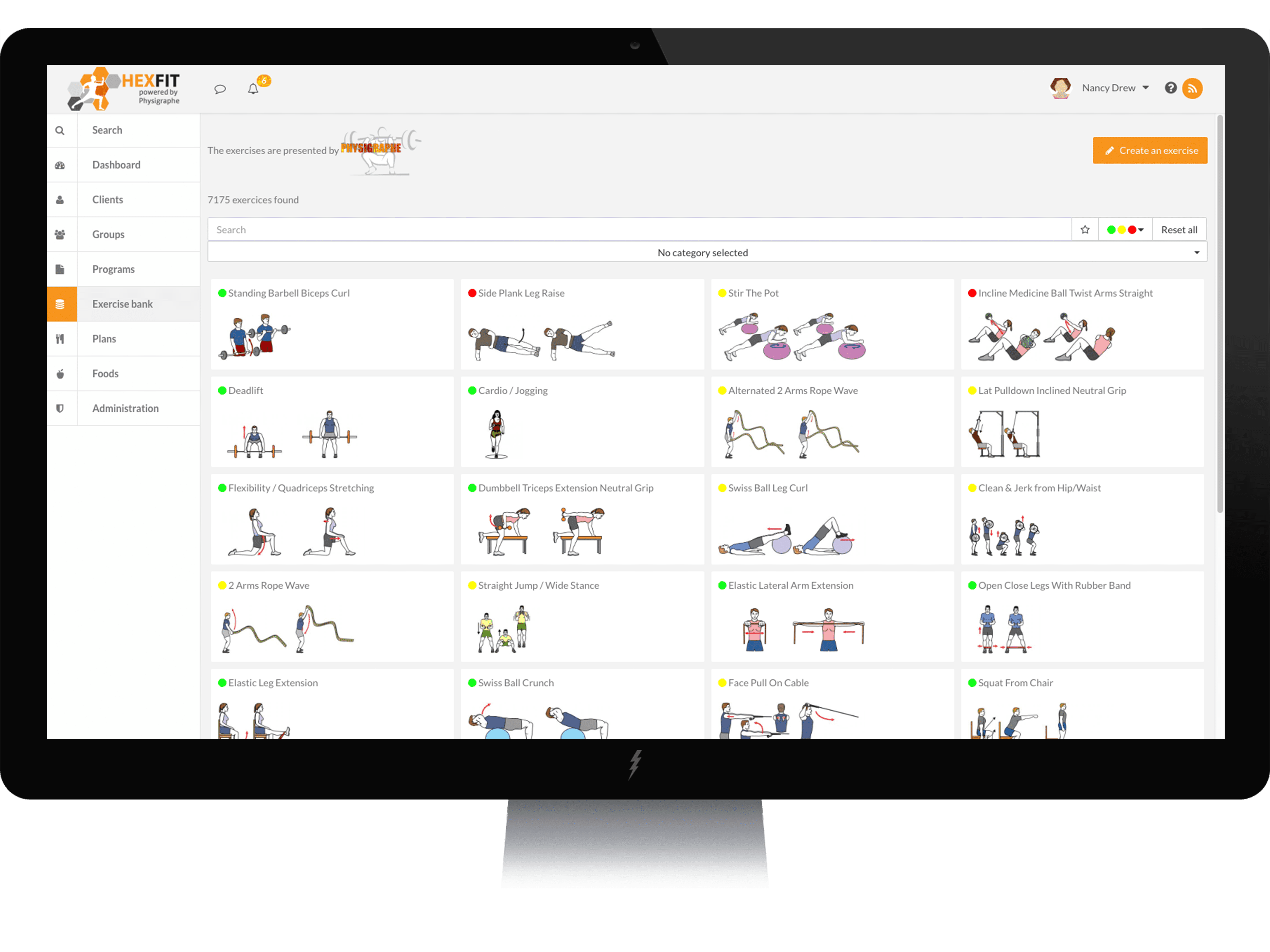 Smart search
The more you use the software, the more the exercise bank adapts to your searches. The software always displays the exercises you use the more often in each of your research. Another way to save time!
Constantly updating
The exercise bank is constantly improving. You can even make your requests to the Physigraphe team!
Request a customized demo just for you!