Mobile Application For Your Customers
The technological extension of your services to help your customers achieve their goals!
In addition to the web application available on your favorite browser, the Hexfit mobile application allows your customers to provide you with as much information as possible to help them achieve their goals. The mobile app is super user friendly and makes the participation of your customers a must!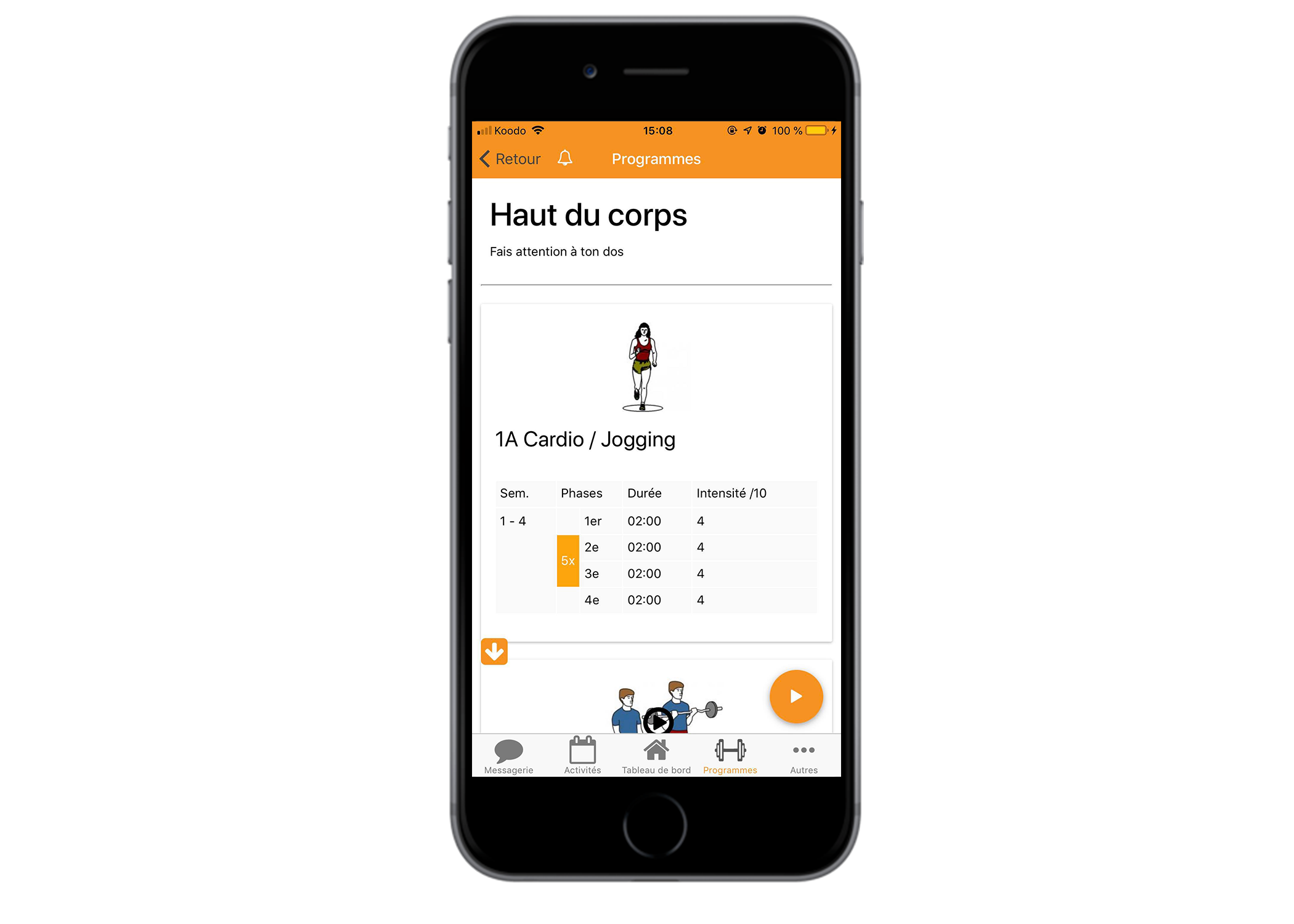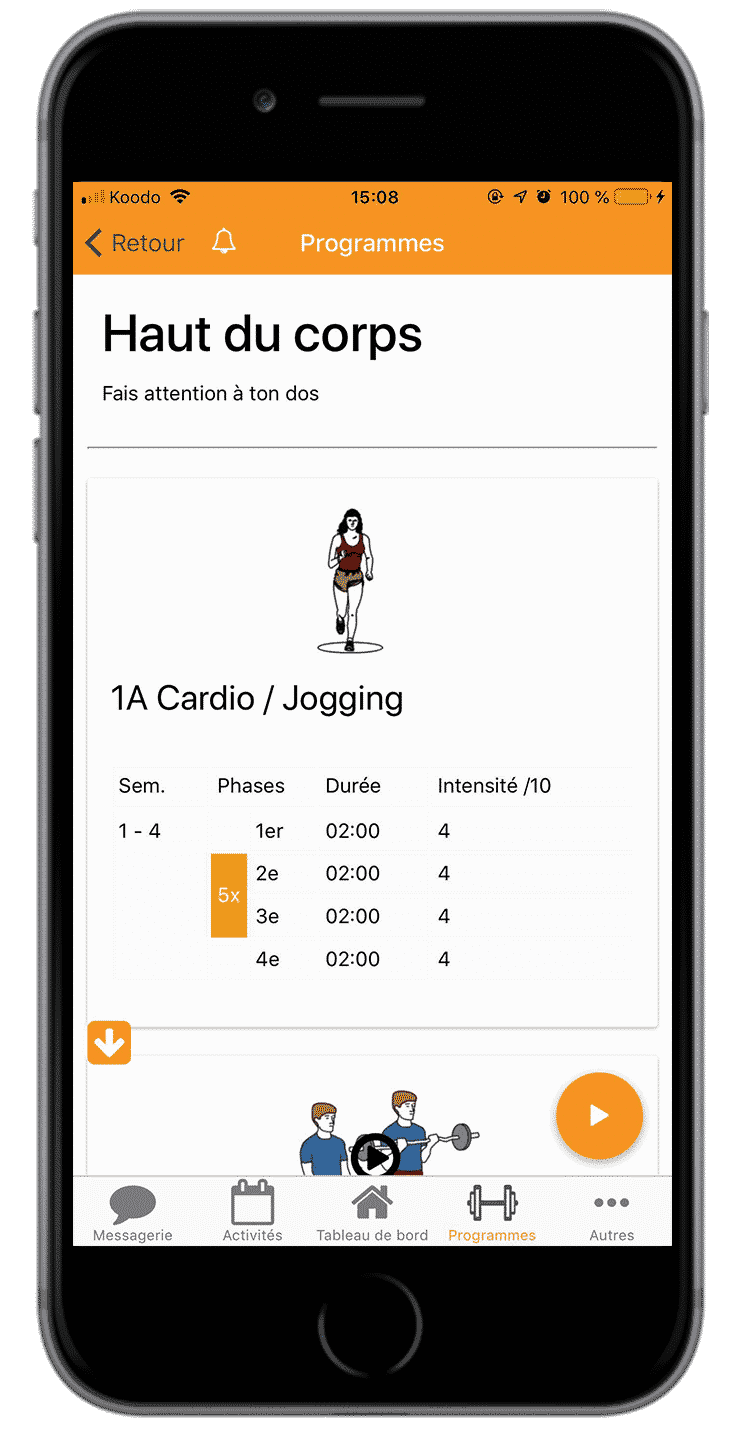 Feedbacks From Your Clients
Allow your clients to give you as much feedback as possible on their progression
At any time, your clients can give you an account of their evolution. This allows you to keep a close follow-up with them and to precisely adjust their progress, even if you do not meet them frequently.
Training monitoring: Your clients can see and complete their training and rehabilitation programs so you can see where they are in relation to their goals.
Diet monitoring: In addition to seeing their food plans and being able to print their grocery list, your clients will be able to complete their food journal and inform you if they are making changes to what was prescribed.
Tracking Activities 
Your customers have access to their activity calendar to always know what awaits them
With the activity calendar, your client will be able to see all the activities, trainings, and food plans planned in his schedule. If the customer synchronizes his smart watch with Hexfit, he can then see all activities completed with the watch directly in his calendar. Once he has completed any kind of activity, you will see it in the client's calendar.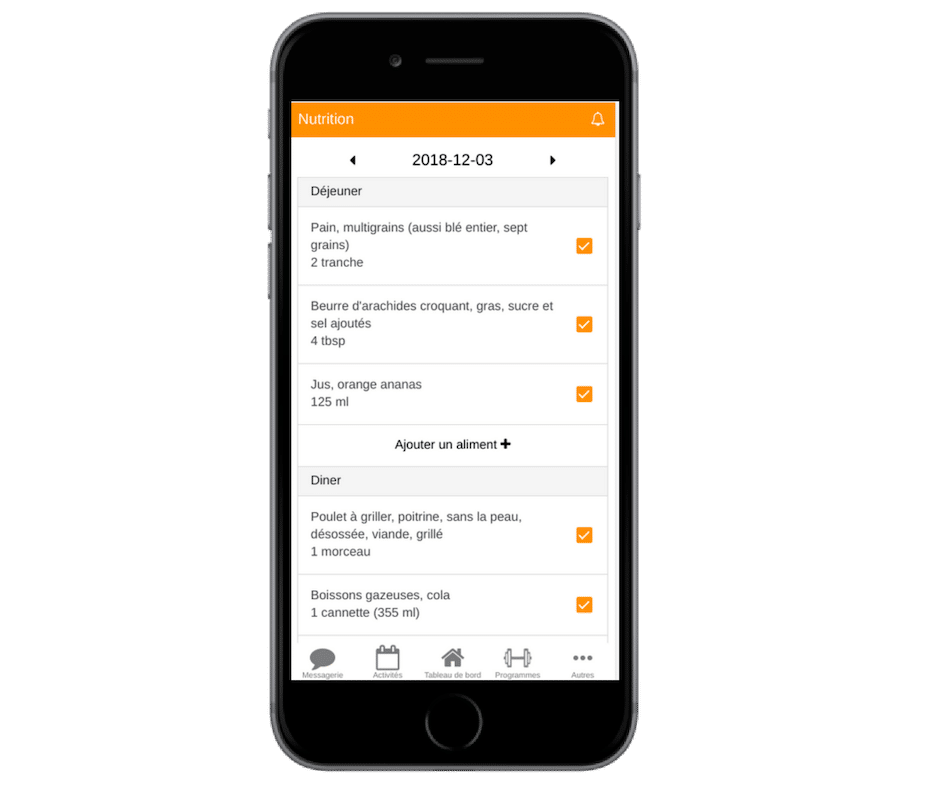 Documents/Datas
Let your clients send you more information by manually entering datas or completing documents.
In addition to providing you with more information regarding completed activities. Clients will be able to update all their datas. You can also create custom documents that your clients can complete directly from the mobile app. Send these documents manually or plan to send them in advance. All datas entered in the application can then be analyzed using the many tools that have been created for you.
Graphs
Share progress graphs with your clients
After selecting the most relevant graphs for you and your client, it is clear that by sharing it with them, they will be able to see improvements in their condition. Choose the elements you wish to share in order to raise awareness or motivate him to the maximum !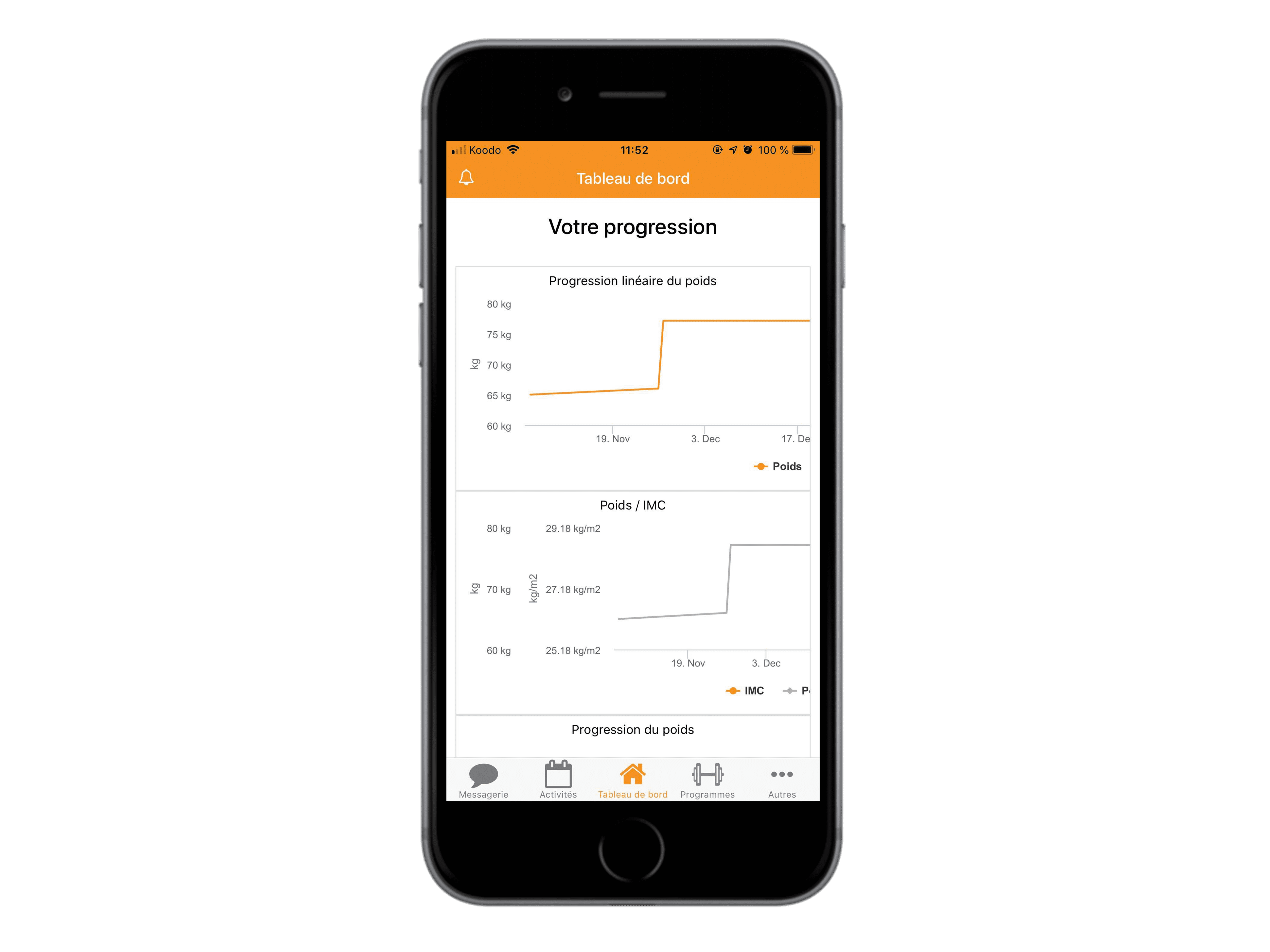 Smart Devices
Gain access to a wealth of information easily, so you can track your clients 
In order to optimize data management in Hexfit, have your clients sync their smart devices like Polar, Garmin, Fitbit, and more. They can even synchronize with Strava directly. Once synced, all activities completed with smart devices will automatically save in the activity calendar. The data collected by the watch can be analyzed in the same way as all other datas in the software. Your clients will even be able to sync Hexfit to their Google Calendar so that activities appear in their personal calendar.
Request a customized demo just for you!