Connecting to Smart Devices
Embrace the arrival of new data collection technologies
In order to optimize the monitoring of your client's activities, they can sync their smart devices directly to Hexfit. Each time an activity is completed, the details and graphs will be automatically saved into the client's file . You will also be able to view the daily and weekly data recorded by the device.
Calendar
Find smart device activities that are automatically synced in the calendar
Once the device is synced with your customer's Hexfit account, all the workouts they complete are automatically displayed in their activity calendar. You can then view, in graphical form, the details of all the data that was collected by the smart device during trainings.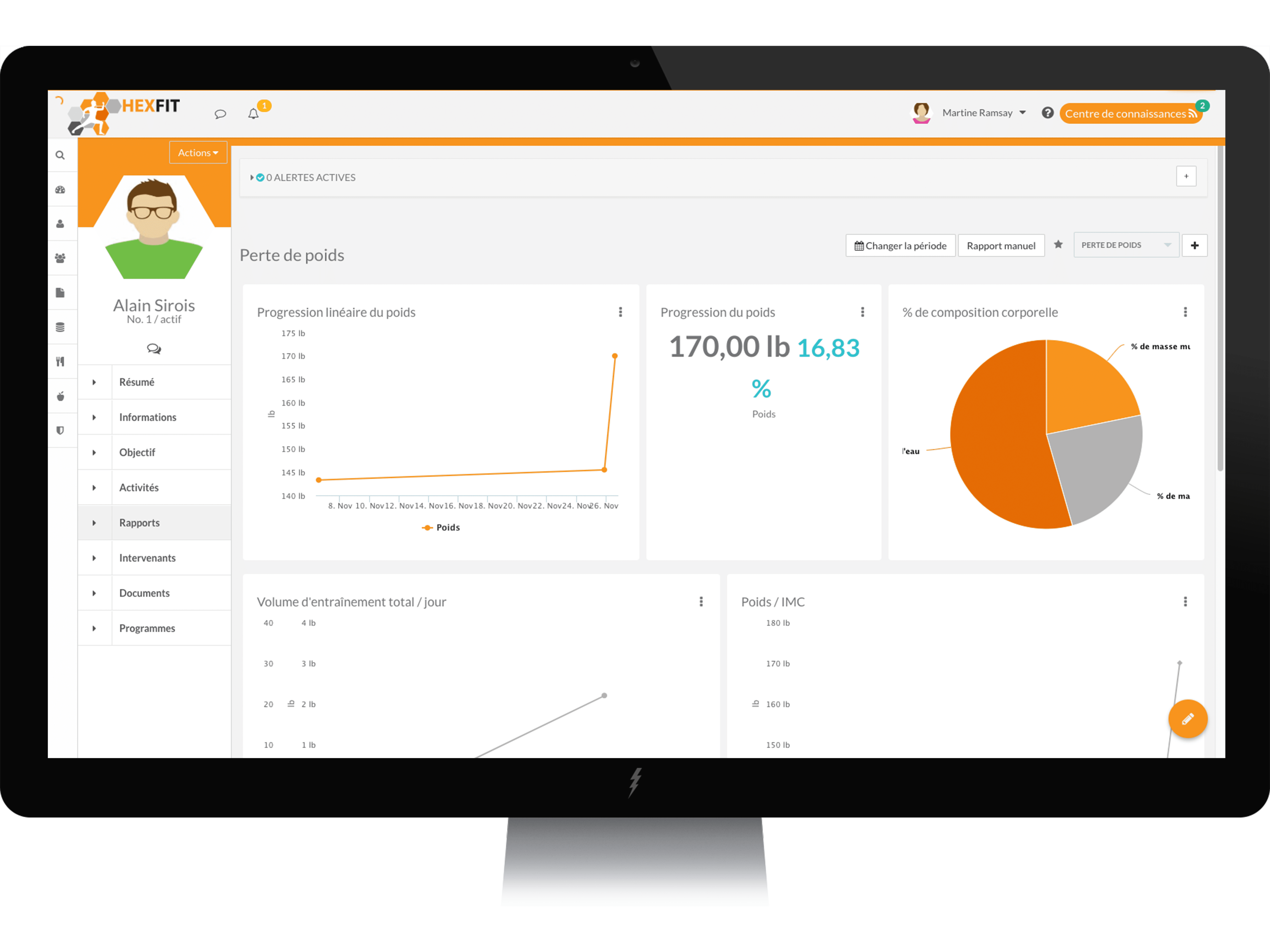 Data
Draw accurate conclusions from the data collected
Let Hexfit process and integrate all the data collected by your customers' smart devices into their files. Take advantage of the same advanced data analysis options you have for all data saved in Hexfit.
Request a customized demo just for you!