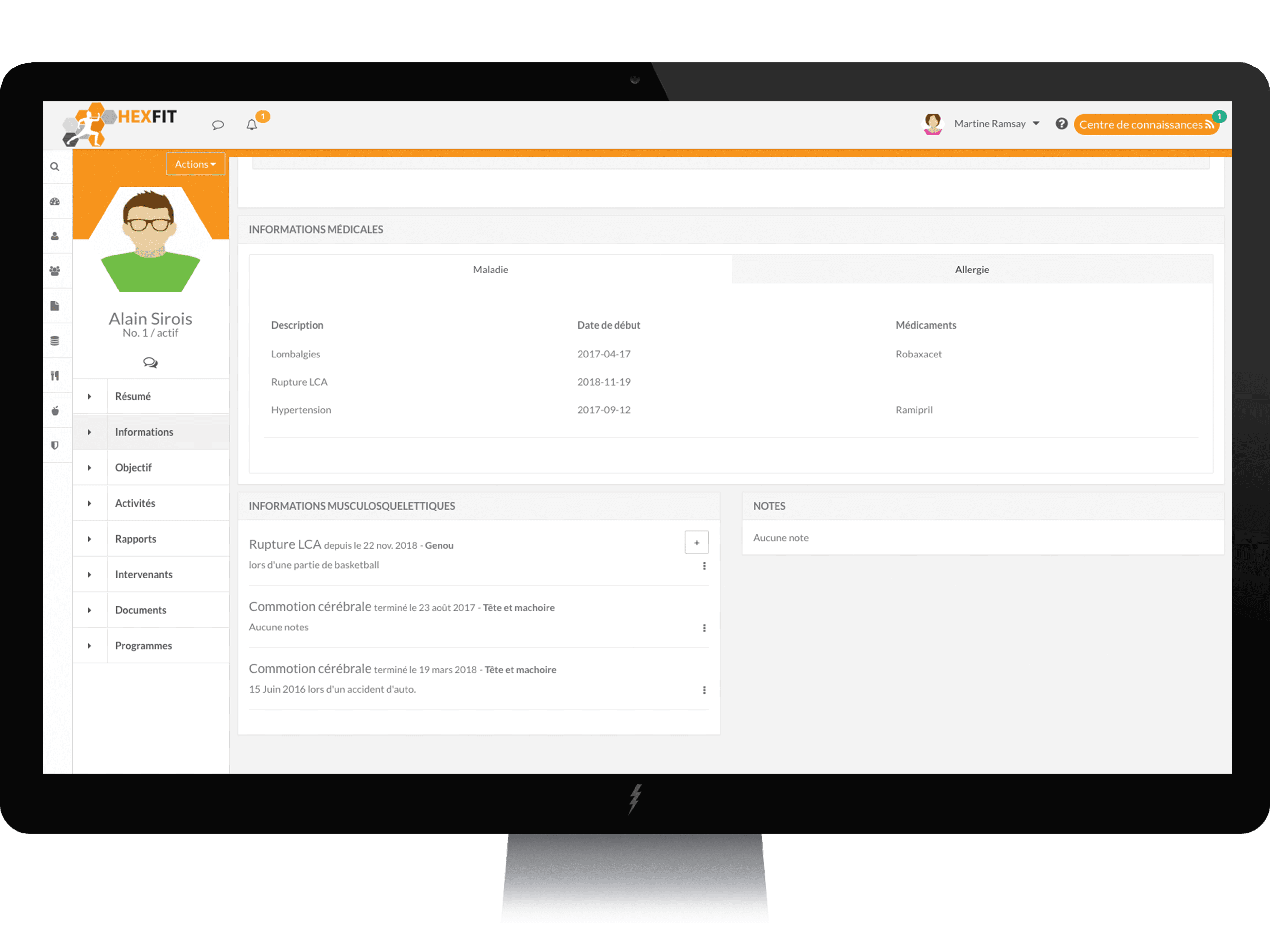 Manage all the medical informations of your clients
Easily view or edit your clients' medical information in an organized and convenient way directly into his file from all your devices. This section was made for you to track the general informations, as well as diseases, injuries or allergies of your clients.
Musculoskeletal Information
Track all musculoskeletal informations of your client in a section designed for this purpose.
Diseases, injuries or allergies
Enter and organize all the disease, injuries and allergies of your clients in a dedicated space. Do the same with your patient's medication. Also classify allergies according to their level of severity.
Request a customized demo just for you!