Software for the kinesiologist you've always dreamed to be
Your clients rely on you to achieve their personal goals. Count on Hexfit to help you: keep in touch, analyze their progress and motivate them, while saving precious time!
Create a free account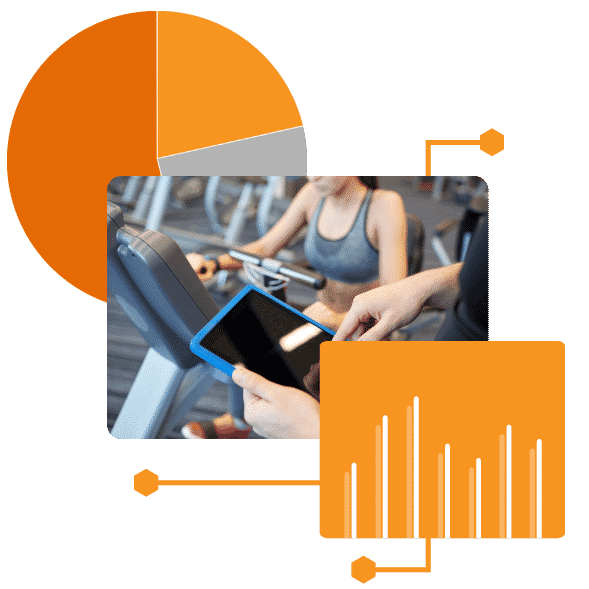 The best customer care
Because your follow-up makes all the difference, Hexfit is focused - like you - on achieving your clients' fitness goals.
Complete life log from aggregated data from connected watches, training data, physical tests
Visual analysis of evolutions
Motivational alerts and alerts about the physical condition
Customizable documents
Automatically send surveys
Planning and periodization customer objectives
Your integrated Artificial Intelligence (AI)!
Hexfit is the only personal trainer software to integrate a real assistant present everywhere in the software.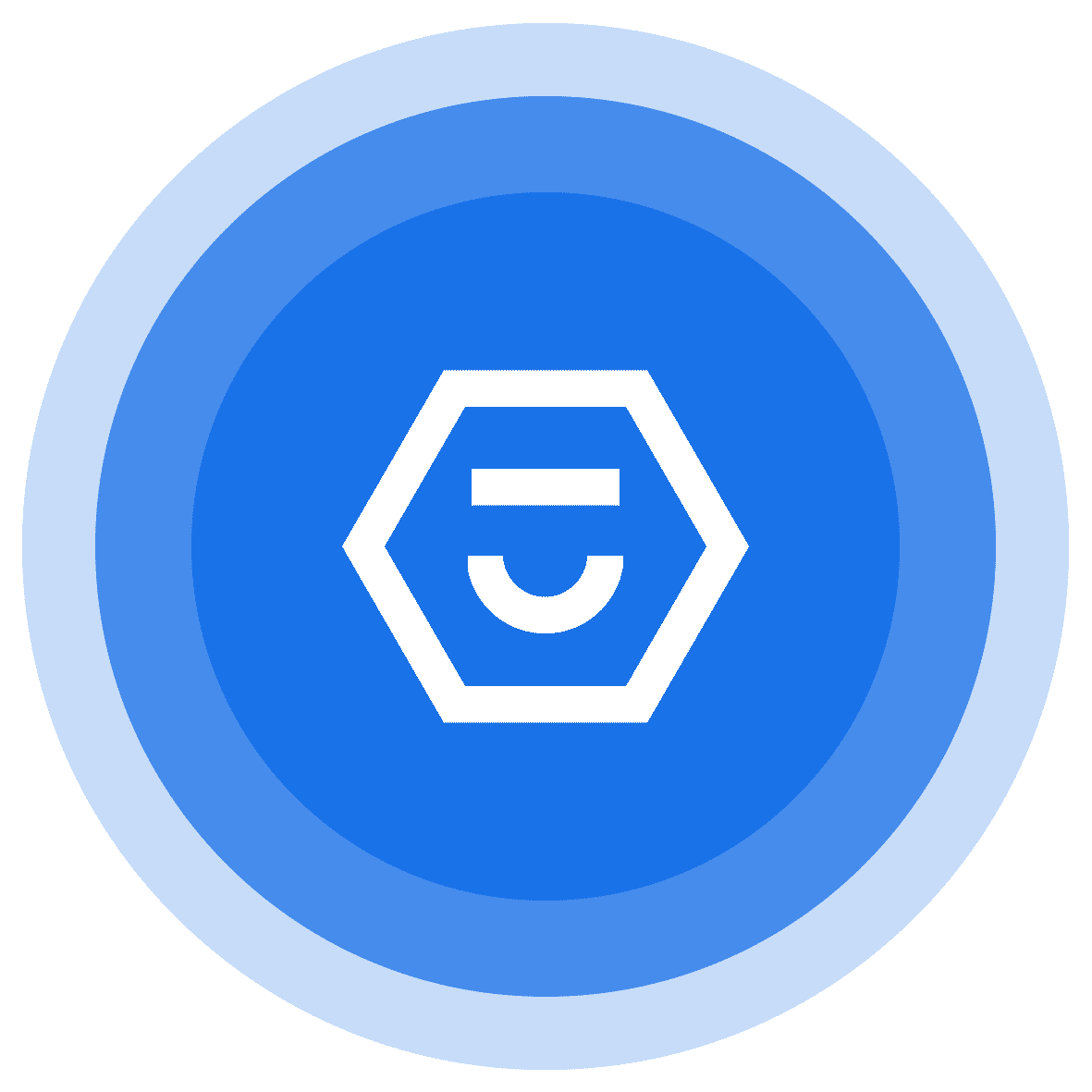 Manage ALL your activity on one platform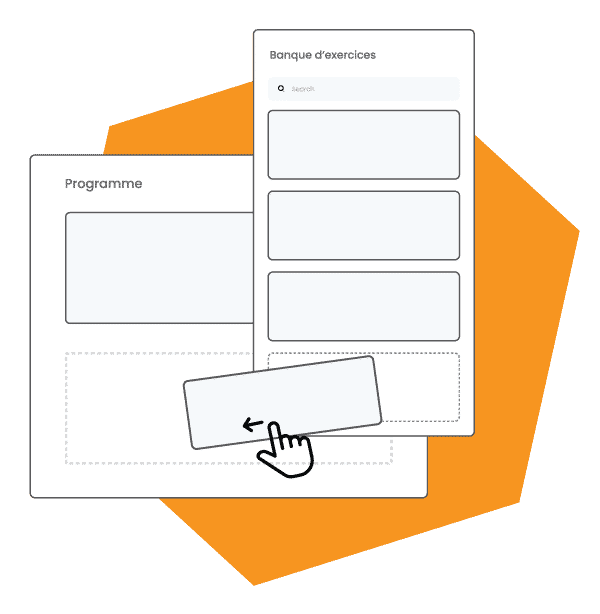 Create training programs
Suitable for any type of care
Planning and management of follow-ups customers thorough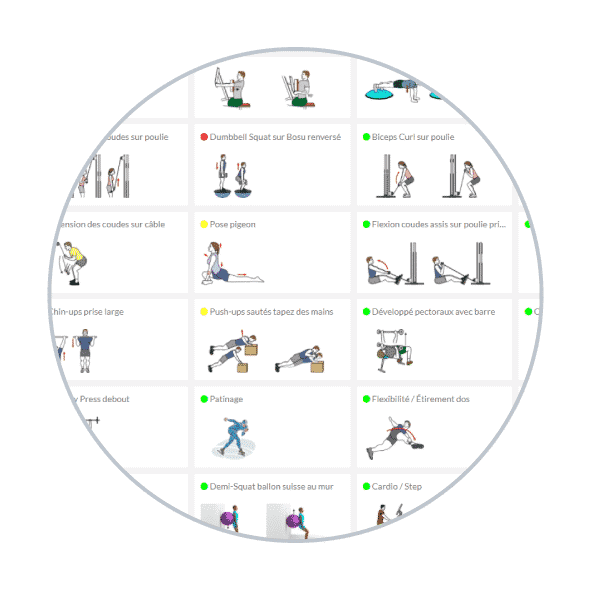 +10 000 animated exercises
Vast: All areas
Scalable: +60 new exercises per month
Your requests added for free
Accompanied by illustrations, animations and clear instructions
Customizable as you wish!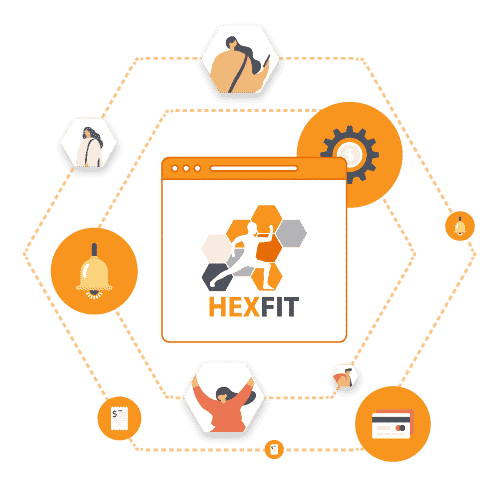 Management Tools
Company reports
Planning and periodization
Remote follow-up
Your activities gathered in one place
Online payment
Management of sessions and appointments
Discover the potential of Hexfit, without commitment
Software discovery trial
A customizable mobile app
Closer to your customers even remotely with the mobile app
Complete and interactive training program
Food diary
Making appointments and booking sessions smoothly
Sharing results graphs
Messaging and videoconferencing
Easy invoicing and payments
Adapt the colors and the logo to your image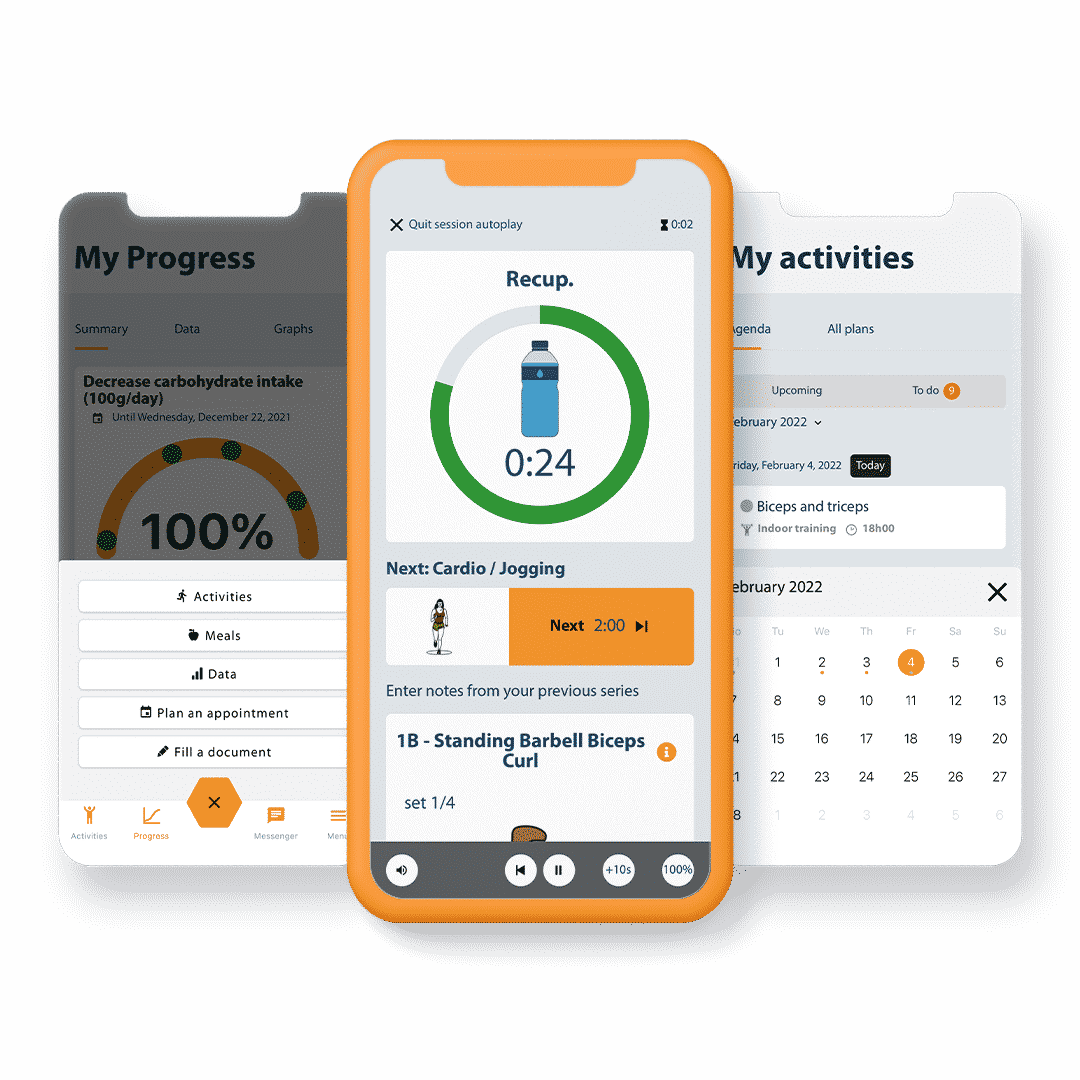 Physical assessments
The software contains more than 140 physical tests by default. Online physical tests also have the chance to be 100% personalized.
Automated circuits
Quickly and easily create circuits of all types for your customers who will then be able to do their exercises without touching their phone thanks to the stopwatch and audible signals.
Automated time and task management
The tab called "Today" acts as a personal assistant by recalling important events such as goals achieved, anniversaries, decreased motivation, programs expiring, appointments, etc. Synchronizing pro and customer calendars allows for simplified management.
Video Integrations
With just a few clicks, you can integrate your YouTube or Vimeo videos (even if they are private) into your customers' programs. Insert the video URL into the desired exercise and you're done!
Planning and periodization
Optimize planning for long-term customer goals
Data and Analysis
Track progress and manage your body data
Online invoicing and payment
Manage invoicing and follow-up of customer payments
Notes
History of interventions and future tasks
Smart connected devices
Automatically sync Polar, Fitbit, Garmin, Strava, etc.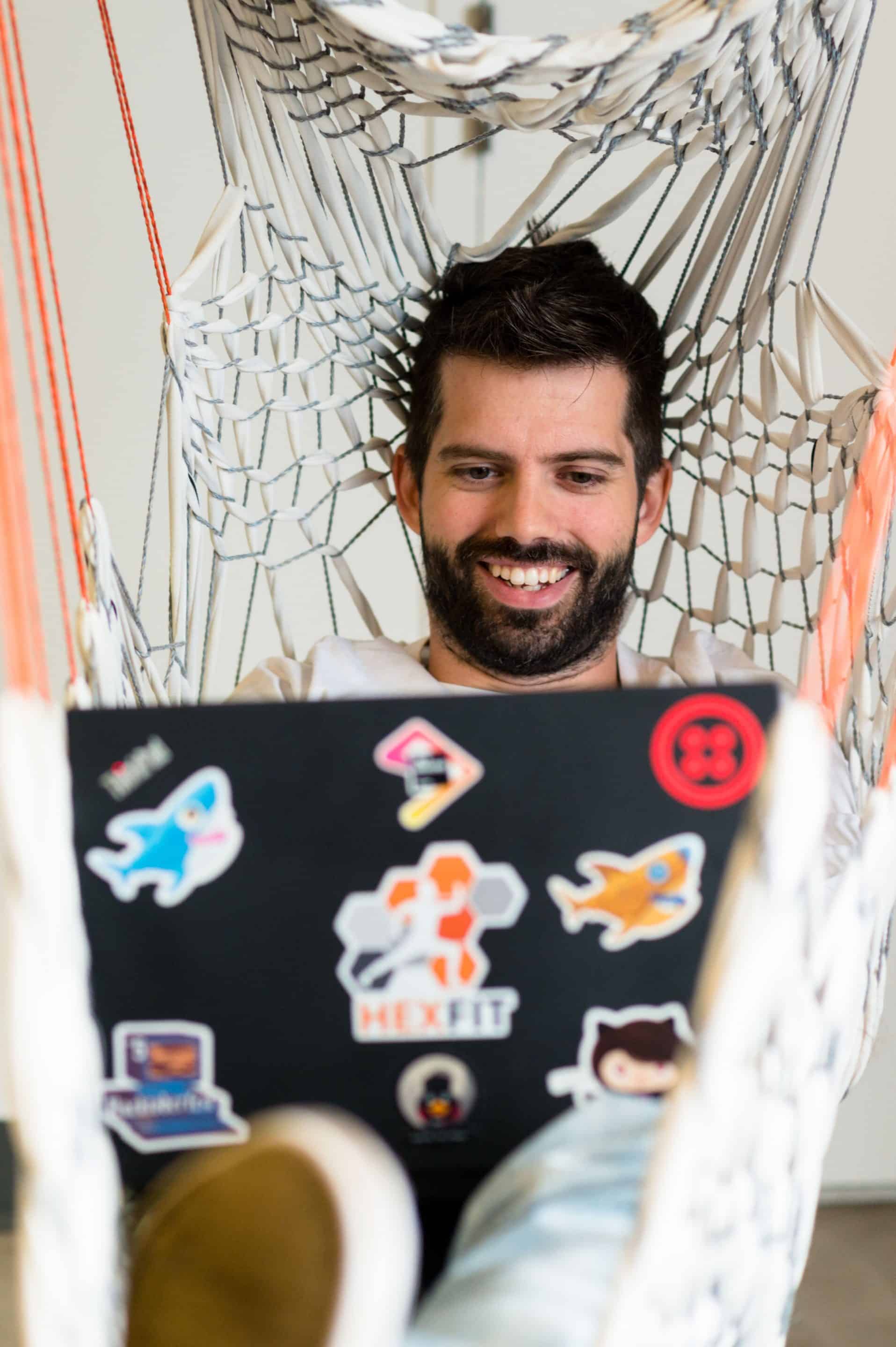 Customer service present at all times
We're here to help you maximize the potential of Hexfit and tailor it to your needs. Always with a smile!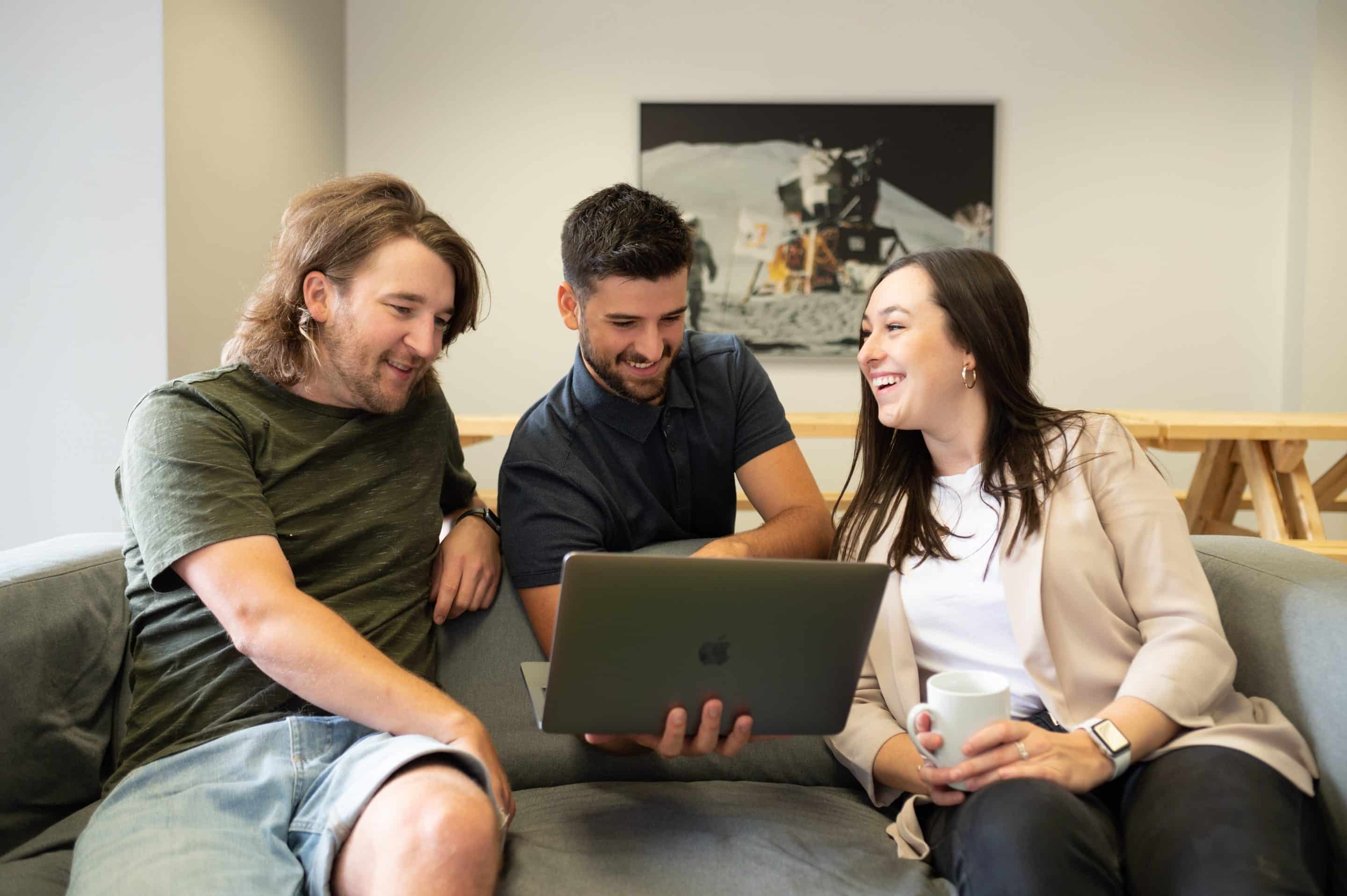 In Short
A flexible software, a complete app, attentive and responsive team ... Whether you are a self-employed, kinesiologist in a clinic or in a gym, Hexfit will meet your needs perfectly!
Good software, very complete. helps a lot to keep a good customer record. some small bugs, but it's not enough. I recommend it to all professionals.
AWESOME ! Training periodization software for the desired number of weeks - Custom program creation - Possibility to create our own exercises in the software for more customization - Creation of physical evaluations - Sharing of documents - Thank you HEXFIT! When we learn the software, we become so fast that our work of evaluation-planning-creation-adjustments is facilitated. ⭐️????♀️?♂️??
Hexfit is my 'go-to' software for designing my client exercise programs. Easy to use and reliable.
Discover the software for free
Do you have specific needs?